HERE IS YOUR ONLY OFFICIAL REPUBLICAN PARTY VOTER GUIDE.

ACCEPT NO COUNTERFEITS SENT IN A BROWN PAPER ENVELOPE.
Under the leadership of Republican Executive Committee Vice Chairman Tom Coriale and his wife Nancy, The VOLUSIA COUNTY GOP has been on the leading edge of assuring election integrity for more than 12 years. 

In 2022, we'll be inside and outside the voting polls once again. 
You can help with this important effort. Click on image
.
.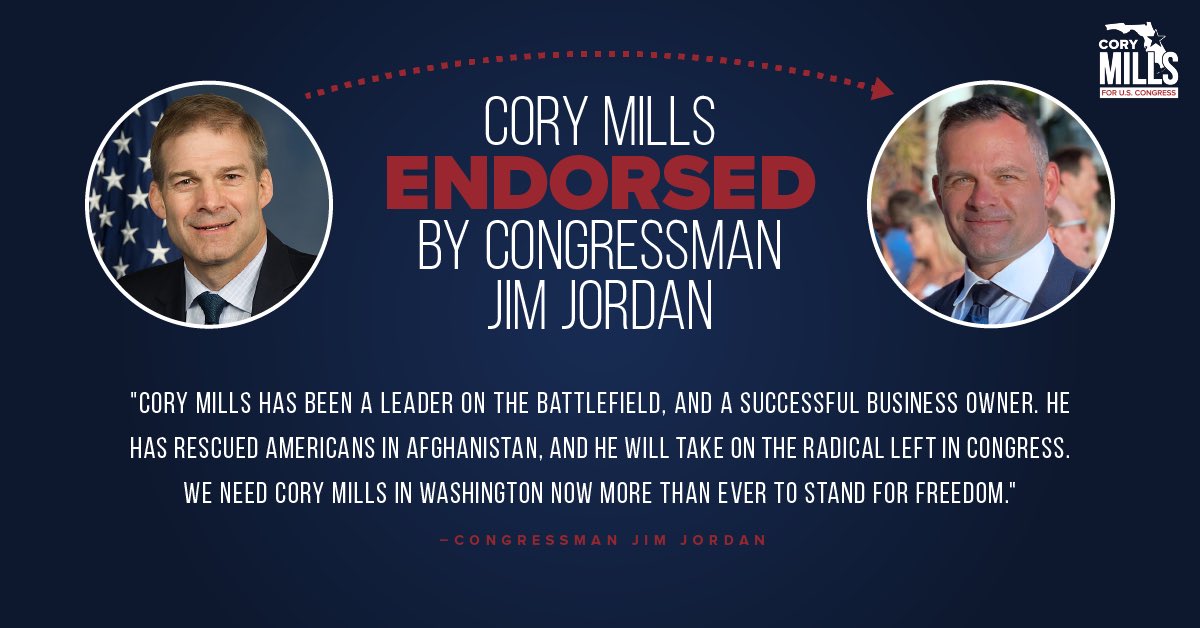 I am grateful to receive the endorsement of @Jim_Jordan . Jim is a great conservative leader and shown unwavering support of President Donald Trump. I look forward to joining Rep. Jordan in Congress to continue the fight to preserve constitutional freedoms and put American First.
**********
Jake Johansson
Volusia County Council
At Large
Incredible! Sheriff Mike Chitwood and former Sheriff Ben Johnson (now Volusia County Councilman at Large) are the biggest vote getters in Volusia County for good reason.  Both have served with integrity & distinction for years. We trust them both to serve in the public interest.
**********
 . 
Cory Mills 
@CoryMillsFL
I'm honored @RonnyJacksonTX 
to have been able to help save these 4 Americans. Our job is not done yet!
 . Ronny Jackson @RepRonnyJackson
After 2 weeks & multiple life threatening attempts, I am overjoyed to share that 4 U.S. citizens from

#TX13

were part of the first successful ground evacuation since the U.S. left Kabul.

Thank you to Cory Mills & the other patriots on his team for saving these BRAVE Americans!

Do you like this post?