Statement on Iran - Click Image - Jan 8, 2020
2:52 PM - 4 Jan 2020
.
.
More - 
.
In his first remarks since ordering the airstrike that killed terrorist leader Qassem Soleimani in Baghdad, President Trump said he took the drastic action to stop a war, not start one.
January 3, 2020
"As president my highest and most solemn duty is the defense of our nation and its citizens. Last night, at my direction, the United States military successfully executed a flawless precision strike that killed the number one terrorist anywhere in the world, Qassem Soleimani. Soleimani was plotting imminent and sinister attacks on American diplomats and military personnel, but we caught him in the act and terminated him.
Under my leadership America's policy is unambiguous to terrorists who harm or intend to harm any American. We will find you. We will eliminate you. We will always protect our diplomats, service members, all Americans and our allies. For years the Islamic Revolutionary Guard Corps and its ruthless Quds Force under Soleimani's leadership has targeted, injured and murdered hundreds of American civilians and servicemen.
The recent attacks on U.S. targets in Iraq, including rocket strikes that killed an American and injured four American servicemen very badly, as well as a violent assault on our embassy in Baghdad, were carried out at the direction of Soleimani. Soleimani made the death of innocent people his sick passion, contributing to terrorist plots as far away as New Delhi and London. Today we remember and honor the victims of Soleimani's many atrocities and we take comfort in knowing that his reign of terror is over.
Soleimani has been perpetrating acts of terror to destabilize the Middle East for the last 20 years. What the United States did yesterday should have been done long ago. A lot of lives would have been saved. Just recently Soleimani led the brutal repression of protesters in Iran, where more than 1,000 innocent civilians were tortured and killed by their own government.
We took action last night to stop a war. We did not take action to start a war. I have deep respect for the Iranian people. They are a remarkable people with an incredible heritage and unlimited potential. We do not seek regime change. However, the Iranian regime's aggression in the region, including the use of proxy fighters to destabilize its neighbors, must end and it must end now. The future belongs to the people of Iran, those who seek peaceful co-existence and cooperation, not the terrorist warlords who plunder their nation to finance bloodshed abroad.
The United States has the best military by far anywhere in the world. We have the best intelligence in the world. If Americans anywhere are threatened, we have all of those targets already fully identified, and I am ready and prepared to take whatever action is necessary. And that in particular refers to Iran. Under my leadership we have destroyed the ISIS territorial caliphate, and recently American special operations forces killed the terrorist leader known as al-Baghdadi. The world is a safer place without these monsters.
America will always pursue the interests of good people, great people, great souls, while seeking peace, harmony and friendship with all of the nations of the world. Thank you, God bless you. God bless our great military, and God bless the United States of America. Thank you very much. Thank you."
ANALYSIS: 
President Trump has conditioned his policies on Iranian behavior. When Iran spread its malign influence, Trump acted to check it. When Iran struck, Trump hit back: never disproportionately, never definitively. He left open the possibility of negotiations. He began jacking up sanctions. The Iranian economy turned to shambles.

This "maximum pressure" campaign of economic warfare deprived the Iranian war machine of revenue and drove a wedge between the Iranian public and the Iranian government. Trump offered the opportunity to negotiate a new agreement. Iran refused. And began to lash out.

Iran slowly brought the region to a boil. First it hit boats, then drones, then the key infrastructure of a critical ally. On December 27 it went further. Members of the Kataib Hezbollah militia launched rockets at a U.S. installation near Kirkuk, Iraq. Four U.S. soldiers were wounded. An American contractor was killed. Destroying physical objects merited economic sanctions and cyber intrusions.

Ending lives required a lethal response. It arrived on December 29 when F-15s pounded five Kataib Hezbollah facilities across Iraq and Syria. At least 25 militiamen were killed. Then, when Kataib Hezbollah and other Iran-backed militias organized a mob to storm the U.S. embassy in Baghdad, setting fire to the grounds, America made a show of force and threatened severe reprisals. The angry crowd melted away. The risk to the U.S. embassy—and the possibility of another Benghazi—must have angered Trump.

"The game has changed," said Secretary of Defense Esper hours before the assassination of Soleimani at Baghdad airport. Indeed, it has. President Trump has put at risk the entirety of the Iranian imperial enterprise even as his maximum pressure campaign strangles the Iranian economy and fosters domestic unrest. That will get the ayatollah's attention. And now the United States must prepare for his answer.

The bombs over Baghdad? That was Trump calling Khamenei's bluff. The game has changed. But it isn't over.
Read - 
.
UPDATE: 

. Donald J. Trump ✔@realDonaldTrump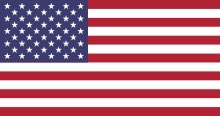 .
Iran Quds Force head Qassem Soleimani killed in Baghdad strike
Powerful leader of Iranian expeditionary force killed in bombing at airport in Iraqi capital, head of Iran-backed militia also assassinated, US reportedly confirms involvement
.
MORE - 
.
UPDATE: 

Iran on Further Notice
Defense Secretary Mark Esper put Iran and its militia groups operating in Iraq on further notice Thursday morning, warning that further violence and attacks against the United States will be dealt with accordingly. 

"If anybody challenges us, they will be met with a severe response, a strong response by U.S. forces. I'm not going to telegraph what we're going to do but people know that we have vast capability to do any number of things. We will act in response to actions by Iran or its proxies and we will act to pre-empt any attacks on our forces, our personnel, but Iran or its proxies."
Read - 
.@SecPompeo: What you saw was Iranian-backed terrorists – many of them are individuals that have been designated terrorists by the U.S. and others – come into the American embassy and posing a risk to American diplomats and personnel inside the embassy. https://go.usa.gov/xpMnT 
Instead of ignoring pleas for assistance, the Trump administration was not only prepared — having U.S. Marines and security personnel trained and capable of repulsing the attack — but it rushed 100 more Marines there within a short span of time. This force stopped the attack cold before protesters could get past the first security entrance.
As opposed to the Benghazi crisis, in this week's case there were no American casualties —not one.

Once they saw they had no chance of winning after the strong U.S. defense of the embassy and the coming American reinforcements, the Islamic terrorists withdrew from their attack on Wednesday.

This is the day-and-night reality of our defense posture and national security between a Democrat who had been in the White House back then — and the Republican who's in the White House now.

Every American should consider this closely when voting in the November 2020 elections.
Read -  
Do you like this post?