"The Democratic establishment has become something like novelist Herman Melville's phobic Captain Ahab, who became fatally absorbed with chasing his nemesis, the albino whale Moby Dick. The great white whale once ate part of Ahab's leg, and he demands revenge—even if such a never-ending neurosis leads to the destruction of his ship and crew."

Trump, like Moby Dick, seems a weird force of nature whose wounds from constant attacks only seem to make him more indestructible and his attackers even more obsessed with their prey. Trump seems to have escaped all of their efforts to spear and remove him before the 2020 election. 

Even if the quest to destroy Trump eclipses every other consideration and entails the destruction of the modern Democratic Party, it seems not to matter to these modern Ahabs. Getting Trump is all they live for—and all they have left.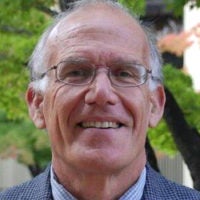 Victor Davis Hanson is a classicist and historian at the Hoover Institution at Stanford University
Do you like this post?