House Judiciary Committee Chairman Jerrold Nadler and Speaker Nancy Pelosi want to find Attorney General William Barr in contempt of Congress because .. well, just because.
Attorney General Eric Holder actually was held in contempt of Congress on 6/28/2012 after he refused to provide subpoenaed documents re: the gun running to Mexico disaster known as Operation Fast and Furious. It was the first time in our history that such an action was taken against a member of the president's cabinet. Remember the media firestorm that lasted for months afterwards?
Do you remember that this botched operation put American guns in the hands of drug runners and resulted in the murder of US Border Patrol Agent Brian Terry? Remember the media outrage?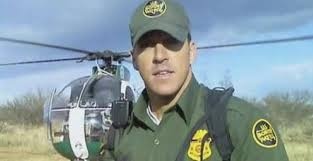 Do you remember the calls for President Obama's impeachment when he subsequently declared Executive Privilege for his AG, in effect ending the Fast and Furious investigation? Remember the media's accusations that this constituted obstruction of justice?
Do you remember AG Holder resigning in disgrace, being stripped of his security clearance and denied his federal pension?
No, you don't remember any of that because it never happened. What did happen when the House voted 255 - 67 to hold AG Holder in criminal contempt, was Nancy Pelosi and dozens of other Democrats abstaining from the vote and walking out of the House chamber. Many of them shouted "shame! shame!" during their dramatic exit.
The shame belongs, then and now, to the Democratic Party .. but somehow they never feel any.
By 

 LastBestHope •