Donald J. Trump 
✔
@realDonaldTrump
.
Congratulations to
@
TigerWoods
., a truly Great Champion!
Love people who are great under pressure. What a fantastic life comeback for a really great guy!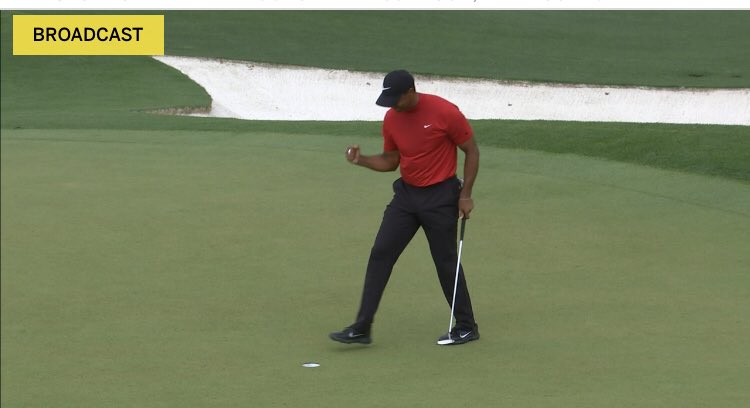 "Tiger is back" .. President Trump tweets about round with Woods, Nicklaus
FEBRUARY 3, 2019
President Trump played with Jack Nicklaus and Tiger Woods earlier this year.
.
---
.
Well, according to the president's follow-up tweet on Sunday, whomever was paired with Woods must have fared pretty well. 
.
"Everyone is asking how Tiger played yesterday," he tweeted. "The answer is Great! He was long, straight & putted fantastically well. He shot a 64. Tiger is back & will be winning Majors again!"
.
Do you like this post?